Taste of the wild adventure days.
Get away from the hustle and bustle and embrace the outdoors. Our adventure days are based around our passion for the outdoors, nature, wilderness skills and of course, food! We are situated in the heart of the Cairngorm National Park and what better location to learn wilderness skills that will last you a lifetime. Our adventure days are action packed, from learning how to light fire using traditional methods to mastering tomahawk throwing, we have something for everyone. Days are tailored for all abilities and perfectly suited for groups, families or corporate days. Sessions are customised to your groups needs so if you have something in mind, let us know. Below is a schedule of your session and what it includes.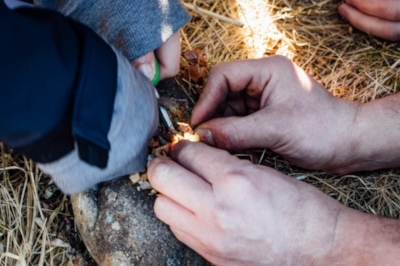 No matches or lighters here! Groups will be shown how to gather fuel and lighting material from their surroundings and taught how to light a camp fire safely using traditional methods and natural tinder. Then all that's left is to get the kettle on!
Good coffee and good company...that's all.
Earth food! Groups will learn how to set, prepare and cook locally sourced venison under the ground. This ancient Scottish method of cooking allows you to get on with your adventure whilst your lunch is slowly roasting.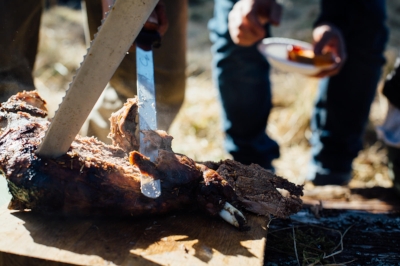 Grubs up! After working up an appetite, sit down to your roast venison lunch with freshly baked bread and refreshments.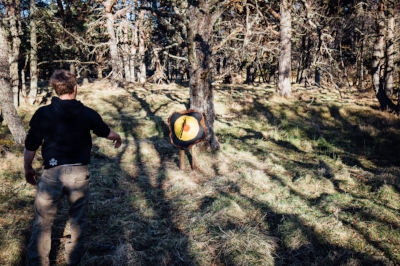 Hit the target! After lunch its time to team up and compete against each other in our outdoor games sessions. From learning how to throw a tomahawk to playing the dreaded nail game!
Book today and start your adventure!
The prices below include all of the above with pick up and drop off, if you are staying in the area. Minimum group size two persons.
Price:
Adult; £70 per person
Child; (Between 12-16) £40 per person
For more information or bookings please use the button below.